Why Salesforce Employee Location Tracking System is a MUST for a Pharma Company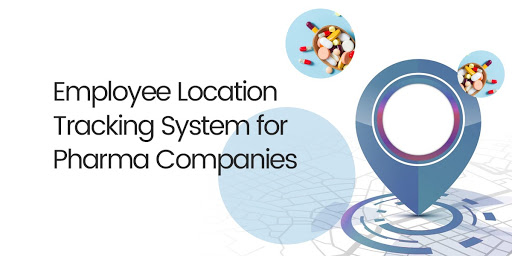 Importance of Sales Representatives for Pharma Companies
Pharma companies in India employ over a whopping 6 lakh sales representatives, a fact which goes on to tell us the pivotal role that these representatives play in the industry. Not only do these representatives undertake the crucial task of providing medicine samples to doctors and other professionals, but they also help explain to the doctor some of the more complex drugs that their companies are bringing to the market. It is through the sheer effectiveness of their marketing techniques that these sales representatives help the pharma companies successfully push their products into the market. 
Importance of Effectiveness of Sales Representatives in Pharma Companies
Owing to the criticality of the tasks handled by the sales representatives in a Pharma company, it wouldn't be wrong to say that a pharma company is only as good and successful as its representatives are. Since sales form the backbone of the entire pharma industry, it is crucial that every pharma company does everything in its power to enhance the efficiency of its sales team. To this end, introducing synchronization, communication, as well as transparency, is substantial. It is at this point that a robust, easy-to-implement and customisable Salesforce Employee Location Tracking System comes into the picture. Only such a streamlined system has the ability to provide the much-needed clarity in terms of analytics as well as further calculations that can help a pharma company achieve the desired level of success.
How Field Force Tracking Solution Can Help Pharma Companies?
A Field Tracking System when used in a Pharma Company to monitor and assess the movement of Sales Representatives can prove to be astoundingly handy. Some of the most prominent ways in which an Employee Location Tracking System can assist pharma companies are listed below –
Field Force Tracking Solution Enables Real Time Sales Monitoring
With the right system in place, you can conveniently keep a tab on all the field visits of every member of your sales team, check their locations at fixed intervals, and thereby monitor their real-time functioning throughout any given workday. The findings from such monitoring can help you better analyse and manage your team's performance.
Employee Location Tracking System Helps Increase Productivity
Given that little to no time is spent doing manual entries once the tracking system is implemented, your employees will save their precious time. Moreover, you will receive timely reports which will not only help in better management of your salesforce but will also improve productivity in the long run.
Field Force Tracking Solution Ensures Increased Transparency
An efficient field tracking system will eliminate any chances of fraudulent activity by ensuring complete transparency through the way of monitoring every activity undertaken by each of your sales representatives.
Employee Location Tracking System Offers Precise Analytics
With a robust system in place, you can have convenient access to detailed analysis of orders complete with graphs, of sales visits, and of overall sales team performance. Based on the same, you can help your organisation pave the path towards improvement, and eventually success.
Field Force Tracking Solution Helps Reduce Cost and Increase ROI
A competent tracking system will radically reduce your operational as well as overhead costs, and this reduction eventually helps enhance your ROI.
Employee Location Tracking System Enables Centralized Data and Communication
The centralised system allows you to consolidate your sales process with exceptional ease, thereby ensuring that crucial data is stored in a way that is both organised and streamlined and can be easily located whenever the need arises.
Field Force Tracking Solution Enable Easy Planning and Execution
For a Pharma Company planning ahead, especially with respect to new products is critical. A good tracking system will guide you in taking the requisite moves based on your previous work reports, thereby making the planning phase far easier and effective than it used to be.
Employee Location Tracking System Facilitate Paperless Functioning
Through the use of web and mobile devices an automated employee monitoring and tracking software stores all the data and analytics online, reducing any and all dependence on paperwork and manual entries. Not only does this ensure saving on storage space, but also makes data access quick and easy.
Field Force Tracking Solution Enable Automatic Reporting
A sound tracking system eliminates the need for your medical representatives to report manually. The system marks the attendance automatically from mobile, when your reps are on the field, making the attendance a much easier task for the employees, and far more time-efficient for you.
Employee Location Tracking System Ensure Task Management
A well-designed employee monitoring and tracking software allows you to track and manage multiple tasks that are being undertaken by your sales team, thus giving you a clear idea of when and how to assign upcoming tasks, while also enabling you to provide solutions to each team member as and when required.
Field Force Tracking Solution Facilitate Immediate Issues Management
When it comes to tracking any on-field issues such as vehicle downtime, heavy rains, roadblocks, etc. field tracking solutions can help you stay updated in real-time. Not only does this give you a larger picture of what's happening on-ground, but also enables you to take the requisite action to mitigate or even solve the problem, thereby minimising any impact on your conversion rate.
KOOPS's SFA and Its Significance for Pharma Companies
In recent times, KOOPS's Sales Force Automation, aka KOOPS's SFA has become one of the most trusted Employee Location Tracking Systems which enable companies across the board to keep a tab on their salesforce while also enhancing and optimising the same based on the analytics. While there are multiple reasons as to why a salesforce employee location tracking system is a must for pharma companies, here's how KOOPS's SFA can come to the aid of your pharma business.   
This high-end employee location tracking system offers end-to-end encryption to ensure safety. Moreover, the secured cloud offered by the system increases your data security – an aspect that is very crucial to every modern-day business.
Unlike a vast majority of employee location tracking systems, KOOPS's SFA comes with a simple and user-friendly interface that doesn't require any training whatsoever. For what it's worth, it can be used as simply as WhatsApp!
No matter how easy or convenient a platform is, you might need some assistance in the beginning, which is something you can always rest assured of with KOOPS's SFA's highly dependable support team.
We hope that you now know about the wonders that a Salesforce Employee Location Tracking System can do for your Pharma Company! So, wait no more before you deploy one, and witness the radical shift that it brings in your company's productivity and profitability!
Frequently asked questions
Q: Can I get a Salesforce Location Tracking System for Free?
A: Absolutely! With KOOPS's SFA by your side, you can rejoice in an efficient Salesforce Location Tracking System for up to 20 employees – completely free of charge.
Within this free service, you can enjoy some amazing features such as –
Unlimited Customers
Unlimited Tasks
Location Tracking
Visit & Feedback Management
Attendance Management
Leave Management
Q: What are some of the must-have features in a Salesforce Locating Tracking System?
A: Some of the most crucial aspects that an advanced Salesforce Automation System should encompass are as under –
Expense Processing
Target Based Structure
Data Import and Exports
Messaging
News Notifications
User Hierarchy
Reporting Structure
Offline Functioning
Q: Is there a field force tracking system that can fit my budget?
A: That'd be a definite yes! At KOOPS, you can enjoy a robust Field Force Tracking System at as low as Rs. 200 per user per month, and an advanced Sales Force Automation System at just Rs. 350 per user per month.