Why KOOPS is a Perfect Distribution Management Software for your Business?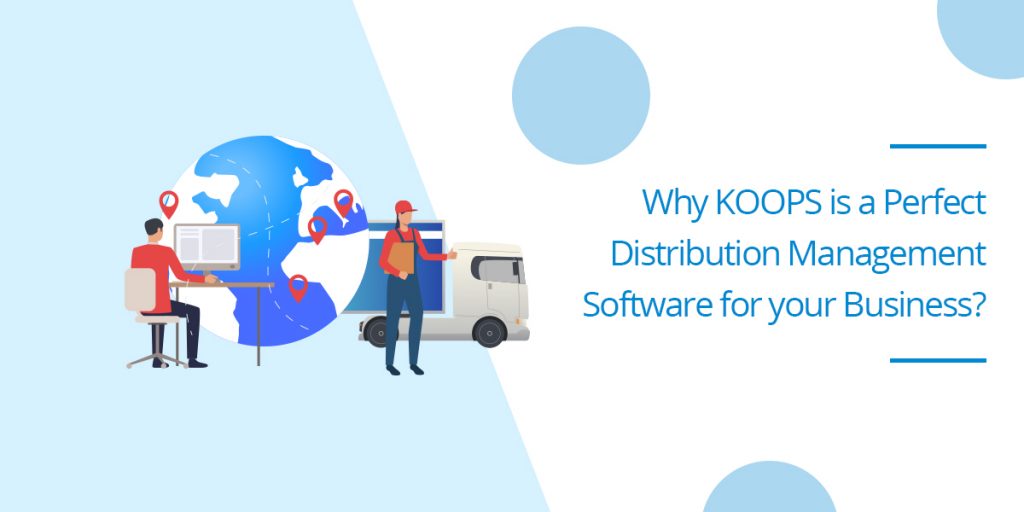 If you own or manage an FMCG business, you might be well aware of the fact that your company's growth and success largely depends on your ability to read the market trends accurately, your inventory management, and more importantly, your supply chain management – which ensures that your distributors, as well as retailers, have the right product in the right amount at the right time!
For instance, if you have one product in three flavorings say, Manchurian, Hot Garlic, and Schezwan – then it becomes the responsibility of your sales team to know which product moves the fastest and needs to be replenished at the earliest. They are also supposed to keep an eye on the slowest moving product, and constantly check whether or not has the retailer's stock expired.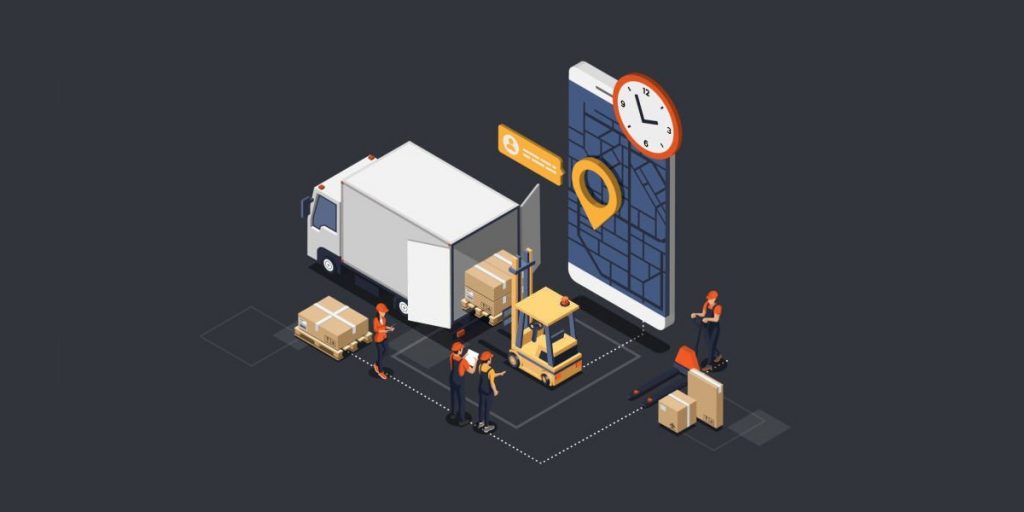 All of this is easier said than done, especially in a market as vast and expansive as India, with multiple locations that are remote!
So, how do you ensure that everything – right from warehouse management to inventory management, from order management to delivery process management, from digital payments to document management is taking place with efficiency and is getting reported to you in real-time? Well, to think of it, it is next to impossible when done manually.
Distribution Management Software (DMS) to the Rescue
Since manual management of the distribution chain is nearly impossible, a vast majority of FMCG companies have found respite in distribution software, that essentially combines the capabilities of a document management system and inventory management software, complete with that of warehouse distribution software! Hence, it wouldn't be wrong to say, that once adopted, distribution management software becomes the backbone of any business which heavily relies on efficient distribution operations for its success.
Of course, this is just the gist of what a DMS offers. Let us evaluate the distributor software to better understand its capabilities, and to know whether or not can it be an ideal fit for your business processes!
Automated Processes
With the right DMS in place, it can become exceedingly easy to communicate with distributors and retailers alike. This ensures that aspects like Purchase Order generation, a reflection of Cash Flow, Document Scanning, etc. become automated, ensuring faster operations.
Real-Time Communication
In case of a spontaneous scheme roll-out, a DMS allows the company to communicate the same to their distributors and retailers, across the board. This real-time communication allows for quick and convenient implementation of the scheme.
Integration with ERP Software
Thanks to the facility of seamlessly integrated modules, the distribution management software can work in tandem with the existing ERP software of the company, thereby ensuring the hassle-free flow of data related to finance, logistics, and distribution. Needless to say, this helps streamline business processes in a way that is faster and more efficient than any other.
Why KOOPS Distribution Management Software?
In addition to offering all the aforementioned benefits of a robust Distribution Management Software, KOOPS DMS also offers the following key benefits which make it a highly sought-after distribution software provider amongst both small businesses as well as mid-sized businesses who wish to scale the heights of success by not just relying on hard work, but also making the most of smart work!
Real-Time Visibility of Important Data
Koops Distribution Software enables businesses to have real-time access to a vast expanse of data including but not limited to existing stock available with distributors, pending orders, returned orders, and more. This ensures that the business can easily monitor its distributors competently, and have a clearer idea of the actual orders gained in a given frame of time.
Remote Area Monitoring
In order to maximize revenue growth in India, FMCG companies must have a far-reaching distribution network involving multiple channels. KOOPS distribution software enables the same through the facilitation of faster product channelization from the manufacturing plant to the retailer. This is often taken care of, by enabling the direct keying in of the data by the distributor to the DMS, thereby helping you keep the business keep a tab on the product movement and location at all times.
Efficient Area-Wise Sales Management
KOOPS DMS takes the onus of smoothening the workflow between the sales departments and the wholesale distributors through centralized inventory management, ensuring the timely movement of merchandise.
Added Advantage for Distributors
The right distribution software such as that offered by KOOPS helps streamline businesses processes at larger, while also automating multiple functions such as movement of goods, invoicing, payment processing etc. Moreover, with features like intelligent alerts, messaging and news and announcements, businesses can easily stay ahead of the curve.
Improved Sales Figures
Thanks to the availability of real-time data of a wide array of business functions as well as the automation of numerous processes, DMS plays a crucial role in enhancing the productivity and efficiency of the distribution operation. This has a direct impact on the sales volume of a given product, which in turn, helps improve the organization's profitability.
Cost-Effective Approach
Yet another benefit of automation of numerous processes is the reduced burden of hiring specialized staff for every function. Since the DMS has multiple modules including that of document management system software, data centers and inventory systems. This helps reduce costs incurred by the organization, while also speeding up various processes.
Seamless Management of Time
Thanks to its automated ordering system, KOOPS DMS ensures that placing purchase orders for dealers and distributors becomes quick and convenient, thereby reducing the order time between them.
Enhanced Supplier Management
WIth KOOPS DMS at their disposal, tracking inventory within the supply chain becomes relatively easy for retailers and distributors, thereby ensuring real-time visibility of the merchandise. This enables better supplier management.
Quicker Stock Replenishment
FMCG companies ought to maintain an optimal level of stock to ensure a steady supply of products to various stockists, distributors, wholesalers as well as retailers. KOOPS DMS helps keep a tab on crucial information such as stock, expiry date, batch number, returns and more, thereby enabling the company to replenish their stock at the earliest possible, without any lags.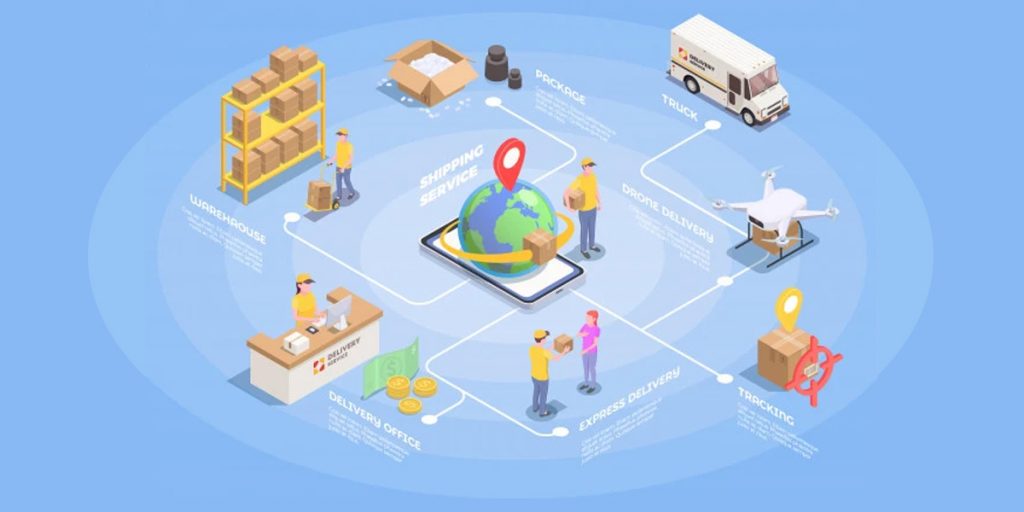 Improved Order Efficiency
KOOPS DMS improves order managing activities for the distributor as well as the dealer thereby smoothening the overall sales flow.
Effective Production Planning
Yet another benefit of the distributor management system is an effective production planning, however, it can only be achieved when the DMS is integrated with the demand planning function of the ERP. That being taken care of information such as inventory levels, pending and fulfilled orders, etc can help enable optimal utilization of resources.
Improved Dealer Competency
The user-friendly KOOPS cloud-based Distribution Management Software helps businesses target customer satisfaction and sales by improving the delivery process making it more efficient, and as a result, enhancing the dealer's competency.
We hope that you now know all about the benefits of the successful implementation of Distribution Management Software offered by KOOPS. If you too have been on the lookout for just the perfect DMS solution for your business, make sure you get in touch with our experts at KOOPS right away for a free consultation and request a Demo. For what it's worth, we at KOOPS will be delighted to work with you as your Technology Partner!
Frequently Asked Questions About Distributor Management Software
What are some of the noteworthy features of the KOOPS Distributor Management System?
Some of the prominent aspects of the KOOPS Distributor Management System are as follows –
E-Catalogue
Order Management
Automated Ordering System
Area-Wise Sales Management
Supply Chain Planning
Dealer Requirement Monitoring
Effective Network Management
Transparent Communication
Timely Reports
Payment Processing
What type of Reporting Capabilities does KOOPS DMS provide?
KOOPS Distributor Management System Offers numerous reporting capabilities, the most prominent of which are listed below –
Order reports
Sales reports
Logistic Reports
Demographic analysis and reports
Business trends analysis and reports