How Sales Force Automation Can Help FMCG Companies Stay Afloat in This Volatile Market?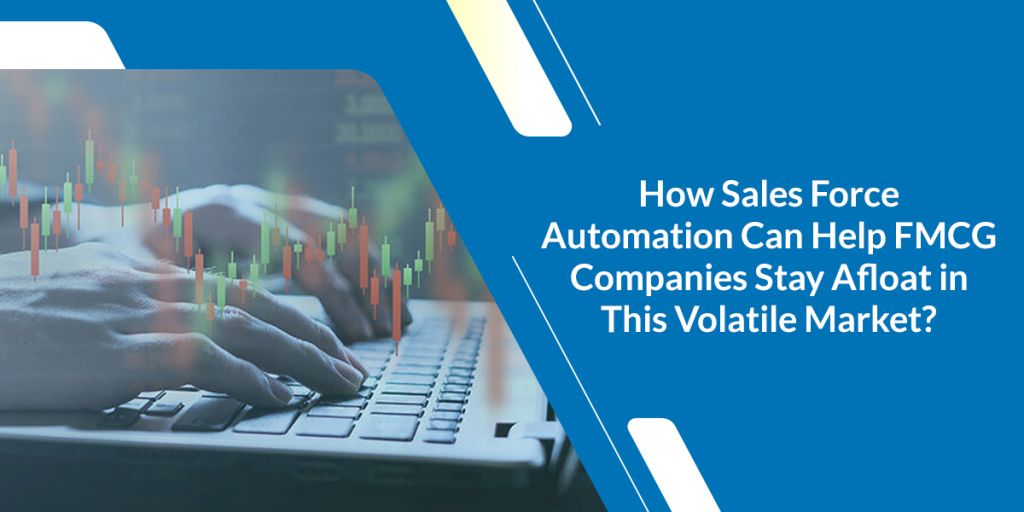 The current business environment is extremely volatile. The world is still recovering from a global pandemic and the overall situation is still critical. In the face of this, customer behavior has also become quite unpredictable and their choices and buying patterns keep changing at a rapid pace. This makes it really difficult for businesses to keep up with the changing demands and also keep their business potential up to the mark. Things are even more critical in the FMCG industry where a majority of products are perishable, quick-moving, with short shelf-life. With more and more brands entering into the FMCG, businesses are not only facing stiff competition, but the current scenario also makes staying afloat more difficult.

So, is there a method that can ensure that your business stays abreast with the rapidly evolving market and ever-changing customer preferences? The answer is yes – Sales Force Automation. In this article, we will tell you everything about SFA, how it can help businesses increase their ROI, increase productivity, and a lot more.
What is Sales Force Automation?

The sales force of any organization is critical to its development and success. This is why several companies across the globe provide their sales teams with the best tools to be productive. And Sales Force Automation is one of them. It is software that helps the sales team to automate the field sales processes including order tracking and processing, monitoring the stocks, route optimization, sales forecasting, and a lot more. It is considered one of the most powerful tools to increase your sales and revenue, increase the productivity of your sales team, and minimize redundancy from your processes.

By employing advanced technological interventions like Artificial Intelligence and Machine Learning, SFA enables businesses to penetrate deeper into the purchase intent of their customers, and offer personalized shopping experiences. SFA also provides deep insights through its analytics capabilities that provide exclusive data on the buying patterns of your customers, their preferences, etc.
SFA also provides intelligent insights about:
The buying capacity of the customers
The intent and motivation behind the buying patterns
Purchase drops – why customers opt to not buy at the last moment

Some of the other benefits of SFA include:
Keeps the sales team motivated, informed about the entire supply chain data, and helps them make more effective and smart decisions
Enables the manages to get access to real-time data and make decisions based on that
Provides seamless integration of several devices without compromising on organizational security
Increases sales, market coverage, and creates an efficient sales and marketing team

For all the above-mentioned benefits and smart choices that SFA helps organizations with, it is a tool that empowers businesses to create a striking presence in the market, making it one of the most essential tools to have for FMCG companies.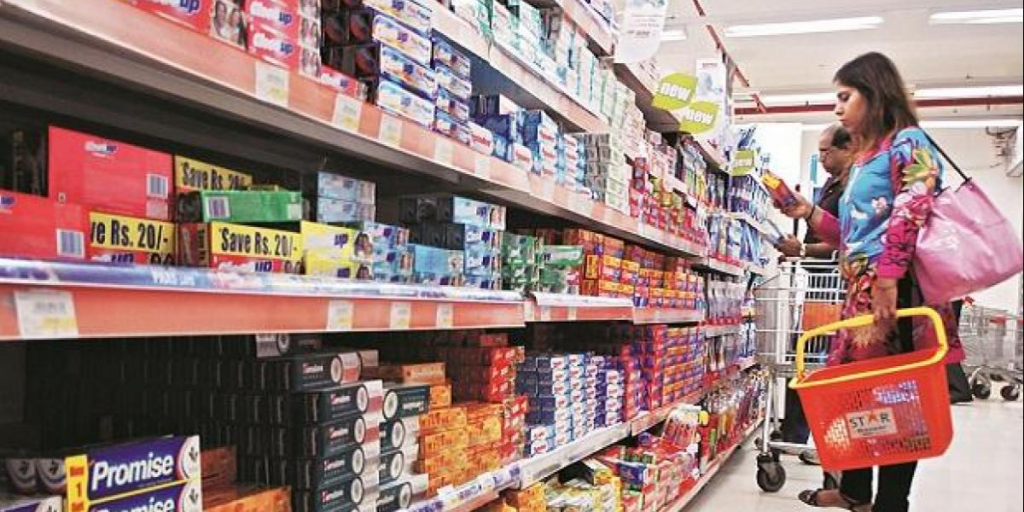 Why Your FMCG Business Must Have Sales Force Automation?
Every business has to make do with several tasks manually increasing their processing time, man-hours, and effort. But with SFA, almost 30 percent of overall sales tasks can be automated, as shows a recent report by McKinsey. Automating time-consuming, manual tasks will not only save a lot of precious company time but also reduce manual errors and bring in an element of efficiency.
Here are some main reasons why your FMCG business needs Sales Force Automation
Unlike other businesses, the FMCG sector relies on a lot of manual tasks that require automation for better efficiency, and SFA can bring that.
Helps Capture Markets on the Basis of Customers' Potential
One of the biggest benefits of having sales force automation integrated into your business is that it helps an organization transform its strategy from being a geography-based business to customer potential-based. Instead of chasing the distributors, products, and customers that are in close proximity to your business hub, you can target micro-markets that provide a higher sales potential and optimize your reach. With SFA, you can reach out to potential distributors across the state or country who will give your recurring business based on the demand they generate.
Offers Real-Time Data for Enhanced Sales Planning
Traditional businesses rely on information about potential business opportunities from various sources that might not provide the exact data. But SFA provides real-time data that is based on an exact calculation of how much demand can be generated from a particular distributor. This will help the sales team to focus their efforts on that particular distributor and generate good numbers. By providing real-time input and output metrics, sales forecasts, and in-depth market valuation, an organization can plan its efforts in an informed manner.
Creates Long-Lasting ROI Avenues
Through real-time data that is based on actual customer behaviour, you can create a proper supply chain for the customers who are looking to buy your products. SFA also helps you identify the retailers who will provide a long-term business relationship. This way, an organization can concentrate on those retailers and have a supply chain that will provide long-term ROIs.
Cross-Selling and Up-Selling Opportunities
Cross-selling and up-selling is the next step of creating a continuous selling proposition for a brand. While cross-selling means that you suggest a customer who has bought a particular product from your brand to buy other similar products of the same brand, up-selling means you create demand by suggesting supporting products of the same brand to the customers. This not only helps businesses create larger product demand but also enables continuous purchase value in the market. And SFA is an amazing tool for creating such a supply chain demand. 
Frequently Asked Questions about Sales Force Automation
How Sales Force Automation Software Can Help an FMCG Company?
FMCG is an extremely volatile industry in the current scenario and it is important to empower its sales team so the businesses can withstand the competitiveness and ever-evolving consumer behavior in a better way. And SFA can help companies do that with automation of several processes that, if done manually, can lead to a lot of human error and inefficient functioning.
What Should I Look for When Choosing a Sales Force Automation Software?
It's quite clear that having a Sales Force Automation can make a huge difference to your FMCG business sustain and flourish in this competitive and volatile market. But choosing the one that perfectly fits your requirement is also essential. Define your clear goals, what you need them for, and what features your business requires to get the maximum out of it before investing in it. If you make the right choice, SFA will surely boost your sales and bring more ROI to your FMCG business.